Walnut Place Honored with 2022 Best of Senior Living Award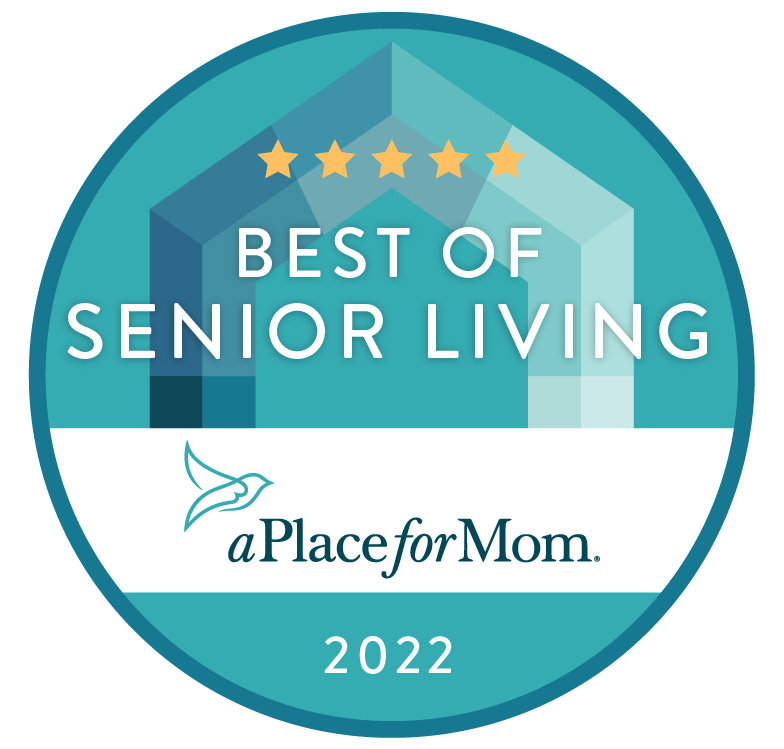 Walnut Place Honored with 2022 Best of Senior Living Award
Walnut Place is honored to receive the 2022 Best of Senior Living 2022 award by A Place for Mom (APFM), the leading online platform and trusted advisory service for senior care in North America. The best of senior living honor represents the best of the best of in-home care, assisted living, and other senior living providers, determined by the reviews of seniors and their families.
A Place for Mom's 2022 Best of Senior Living Awards recognizes the top 2-3% of nearly 45,000 senior care providers across the country for providing exemplary care and support to aging loved ones.
Walnut Place is humbled by the kind words from the residents and their family. Below are a few reviews from A Place for Mom:
I am so glad we found this community rather than any other place. They have been amazing for our loved one, and we did extensive research before picking a community and we can say we made the right selection.

Walnut Place has done a great job so far, the cleanliness of the community really stood out to us as well as the view the residents have looking out the windows. The staff are friendly and have good communication, the meals are not fine dining they are alright but as far as we know the activities are really good.

The decision to place my dad in an assisted living facility was extremely tough. I could not have found a better place for my dad! Wonderful staff! Wonderful facilities, programs, and care!
Walnut Place offers assisted living, memory care, short-term rehabilitation, skilled nursing.
To read more reviews visit APlaceforMom.com.