What Is Post-Stroke Rehabilitation and How Does It Help?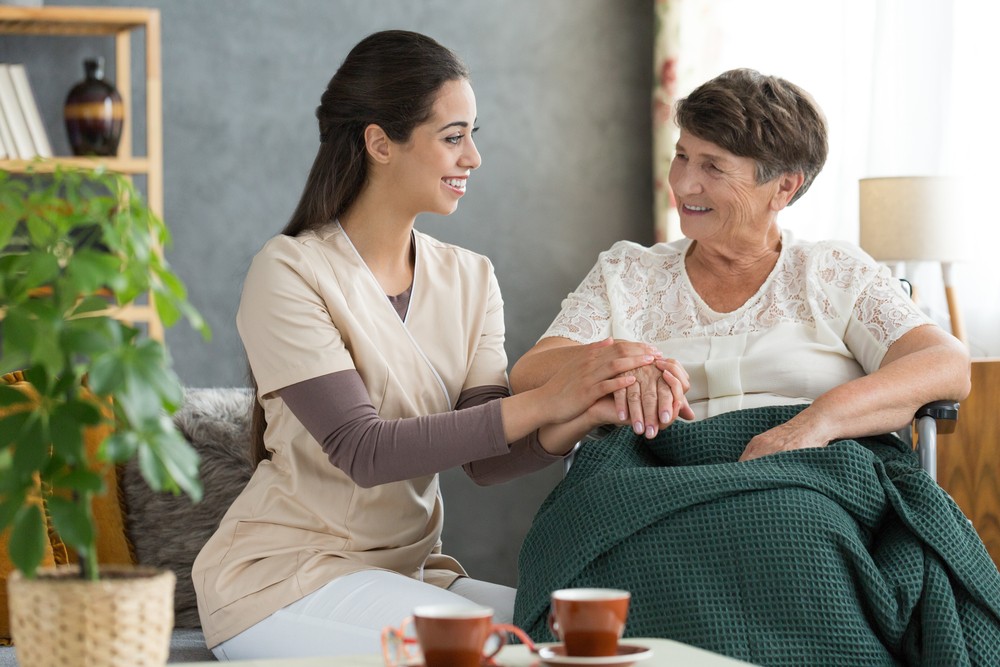 Dealing with the aftermath of a stroke can feel like an uphill battle, requiring intense physical, mental and emotional effort. Fortunately, post-stroke rehabilitation can provide the support stroke survivors need to recover as much function and independence as possible.
How Does Post-Stroke Rehabilitation Help?
Post-stroke rehab is tailored to the needs of each stroke survivor. Depending on the area of the brain that's been affected by the stroke, survivors may experience a range of debilitating side effects, including:
Paralysis or difficulty controlling movement, which can result in difficulty swallowing, mobility issues or loss of movement on one side of the body.
Sensory disturbances, like pain, numbness or tingling in limbs.
Difficulty with language, leading to communication challenges.
Problems with cognition, such as memory loss, shortened attention span or difficulty following instructions.
Emotional issues, including fear, anxiety, frustration, anger, grief and depression.
Typically, rehabilitation will begin in the hospital as soon as the patient is stable. When they're ready, some patients may be discharged to their homes, where they'll likely require support from family to perform regular daily activities like bathing or preparing meals, and assistance getting to and from outpatient rehabilitation appointments. Or patients may be discharged to a post-stroke rehabilitation center, where a multidisciplinary team of professionals offers any necessary support and works daily with stroke survivors to help them recover function so they can return home as quickly as possible.
A Specialized Rehabilitation Team
Recovery from stroke is typically an ongoing process that can take weeks or months, depending on the stroke's severity. Having the compassionate support and expertise of a team of stroke-rehabilitation specialists can help survivors maintain their progress and reach their stroke-recovery goals. These professionals typically include:
Physicians. Neurologists, internists and geriatricians are among the doctors who help direct and coordinate the rehabilitation process. They can also prescribe medications to ease pain or treat conditions.
Rehabilitation nurses. One of the first steps to regaining independence is recovering the ability to perform basic activities like dressing and bathing. Rehab nurses help stroke survivors regain these fundamental skills, manage issues such as incontinence, and follow their medication schedule. Nurses can also offer caregiver training and work with survivors to reduce the risk factors that could lead to another stroke.
Physical therapists. Through a personalized program, physical therapists help stroke survivors regain physical function and overcome sensory or motor impairments. A physical therapy program typically includes exercises to strengthen muscles, improve coordination, and regain movement and function in paralyzed limbs.
Occupational therapists. Tasks like driving, writing, dressing and housecleaning can pose a challenge for stroke survivors, creating a barrier to independence. Occupational therapists teach adaptive strategies, like opting for clothes with hook and loop closures rather than buttons, and they may suggest safety measures, such as installing grab bars in the bathroom.
Speech therapists. If swallowing or communication have been affected by the stroke, speech therapists help stroke survivors redevelop the skills of speaking, reading, writing and swallowing. They can also help survivors develop coping mechanisms to help navigate communication issues in social situations.
Social workers. Helping stroke survivors plan their return home, ensuring that the necessary support is in place and assisting with financial decisions is the role of a social worker.
Post-Stroke Rehabilitation at Walnut Place
In the senior rehabilitation center at Walnut Place, our caring staff of rehabilitation experts create a personalized post-stroke rehabilitation program to help you recover to your fullest potential. During your stay here, you'll have a comfortable private suite, access to all the services and amenities in our senior living community, in addition to 24-hour support and daily physical therapy sessions aimed to help you reach your recovery goals. Contact us to find out more about short-term rehabilitation at Walnut Place, or to schedule a visit.
You Are Invited to Experience Our Community!