Post-Hospital Care: Should I Choose Home Health or Short-Term Stays?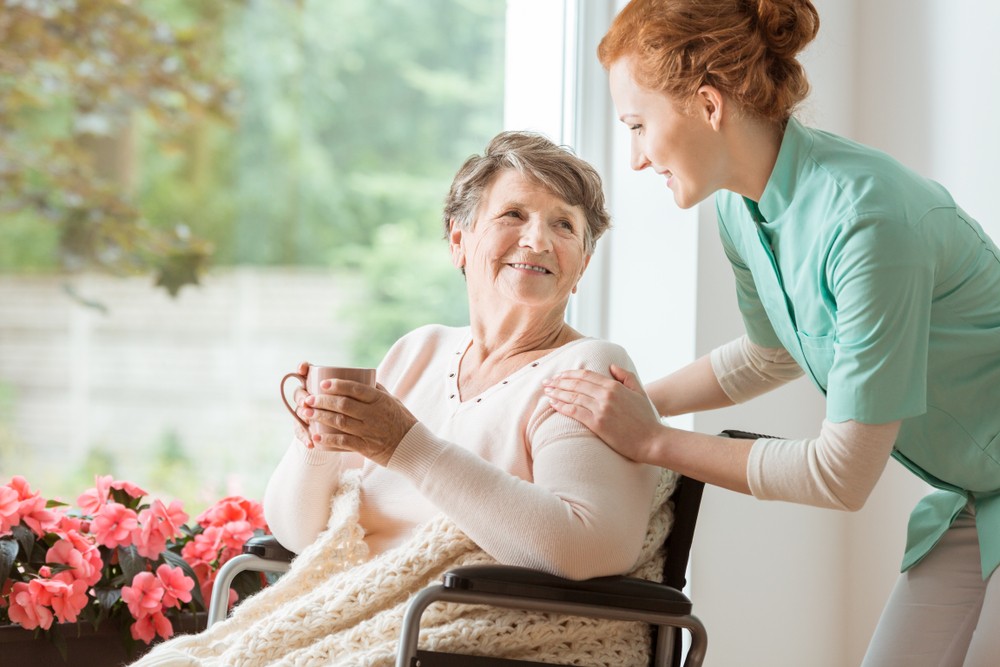 There's no place like home, especially after a stay in the hospital. You want nothing more than to return to familiar surroundings, your normal routine and your own comfortable bed. But that's not always the best next step. It's common to need short-term rehabilitation after a hospital stay. While this kind of post-hospital care can take place at home through home health services, the better option can sometimes be a temporary stay at a short-term rehabilitation center.
How do you know which is best for you? There are several factors you need to weigh as you consider whether to complete your rehab through home health or a stay at a senior rehab center.
The Purpose of Short-Term Rehab
The goal of short-term rehabilitation is to restore function and reduce pain after a medical setback. Even if you're well on your way to recovery from the illness, injury or surgery that required hospitalization, a hospital stay can take a toll on the body. Lying in a hospital bed with restricted movement can quickly diminish your strength and balance. The amount of short-term rehabilitation you need will vary depending on your condition, but one general guideline is a week of rehab for each day you're in the hospital.
Several different types of therapeutic care during short-term rehab can help you regain stamina and restore abilities that may have been affected:
Physical therapy. Regain strength, endurance and balance through exercises, stretches, massage and other techniques.
Occupational therapy. Restore the ability to manage everyday tasks, such as cooking a meal or getting dressed.
Speech therapy. Address communication challenges or swallowing issues.
Making the Right Choice in Post-Hospital Care
Your medical team and discharge planner may be able to advise you on which type of post-hospital care would be best for you. As you consider your options, keep in mind the following:
Feasibility. There may not be providers in your area who can deliver the kind of services you need in your home. In addition, you may require specialized equipment that would be difficult to set up in your home, but easily accessible in a short-term rehab center.
Insurance regulations. Your insurance provider may require that you complete short-term rehab at a center, especially if you're recovering from a major illness, surgery or injury. This is primarily because research shows that patients who go to a skilled nursing center for rehabilitation have a lower hospital readmission rate than those who go directly home.
Scheduling. Scheduling in-home visits with providers and transportation to rehab appointments can be a hassle you don't need during your recovery. In short-term rehab, a care team will coordinate your schedule and you'll typically have multiple, on-site therapy sessions a day, which can help you recover more rapidly.
Risk of complications. In a short-term rehab center, trained staff members are present round-the-clock to monitor your health and swiftly address any problems that arise, keeping you on a steady path toward recovery.
Activities of daily living. Upon leaving the hospital, you may not be immediately capable of resuming your customary independent lifestyle. Daily tasks like dressing, preparing meals, or managing medications may be difficult without help. In a senior rehab center, you can expect to get help with daily tasks and to have delicious and nourishing meals prepared for you.
Safety. Your house may not be designed to support recovery at home. For example, it may be difficult to get in and out of your house, or stairs may keep you from accessing an upstairs bedroom. Short-term rehab allows you to recover in an environment that's free of those kinds of obstacles.
Short-Term Rehab at Walnut Place
A spacious private suite, 24/7 nursing care and a physician-led team of nurses, therapists and social workers are just a few of the reasons to choose short-term rehabilitation at Walnut Place. Our success rate of helping patients recover the strength and skills they need to return home is almost 25% higher than the national average. We take pride in offering the best, personalized senior rehabilitation care possible. To learn more, contact us or schedule a visit.
You Are Invited to Experience Our Community!