Planning for What Your Loved One Should Bring to Assisted Living in Dallas, TX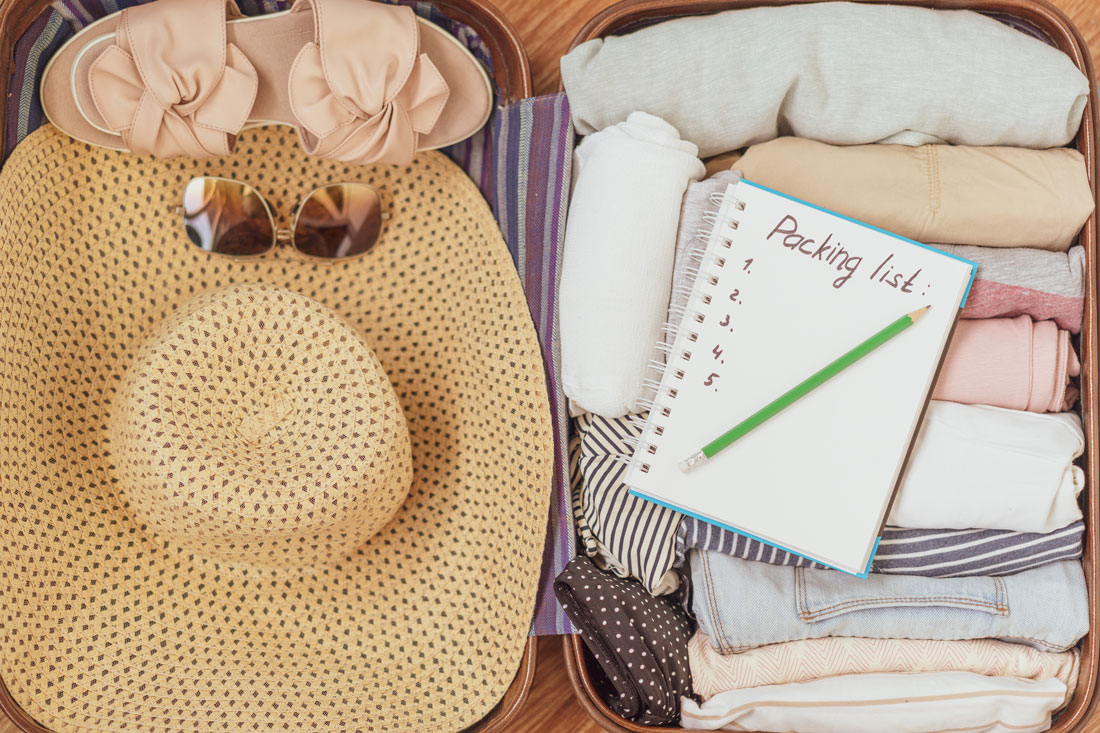 You've made the choice for your loved one to move to assisted living. While this brings many benefits, some families worry about the details of the move. What should my loved one really bring to assisted living? How do I help them downsize? What can I do to minimize their stress?
Certainly, any big move can feel overwhelming at times. However, a little preparation can help things go smoother. As their caregiver, you can take away many of the common stressors of moving simply by having a plan, creating a packing checklist, and scheduling important items ahead of time.
Moving considerations
If your loved one has many emotions about their move, include them in the planning. For example, talk about what items you need to schedule or any must-haves they want to bring to assisted living. This lets them feel more in control. Then, start adding items to your calendar. If you break down moving into small tasks, it will help both of you take things one day at a time.
As you talk through the move, be sure to consider the following:
Get a moving company scheduled early. Movers tend to book up fastest on weekends. As a result, choosing a move date in the middle of the week may give you more flexibility.
Split up rooms or areas in your loved one's home and tackle a few each week. Take the lead in helping decide what to keep. Often, it's easier to start with the rooms your loved one uses the least.
You may have special pieces of furniture or other keepsakes that your loved one wants to pass on to family. Arrange to have family members pick up or deliver these items.
For unneeded items, put garage sales, donation drop-offs, or trash pickups on the calendar.
Ask your loved one if they'd like to do something special as a goodbye to their old home. Have a dinner or invite friends or family over one last time.
Finally, talk about your plans for their old home. If you are selling it, decide when and how this process will work best as your loved one transitions to their new home.
Checklist for packing
Ask your loved one's new community for a copy of the floor plan as you decide what to bring to assisted living. Being able to visualize the space lets you know what will fit, what you need to let go of, or what you may need to purchase.
Then, create a checklist like the one below of everything you know you'll need. With your checklist in hand, you can then start sorting out items. To keep you organized, the AARP recommends using six groups: move, sell, donate, up for grabs, pass along, and toss. If your loved one is having a hard time letting go of an item, set it aside and revisit it later.
Use this checklist to help you know what to bring to assisted living:
Living area
Recliner or favorite chair
Side table
TV
Bedroom
Bed
Table for bedside
Dresser
Waterproof cover that zips and covers the full mattress
Mattress pad
Bedding, such as sheets, comforter, blanket, bedspread, and pillows
Laundry basket or hamper
Bathroom
Shower chair
Towels and washcloths
Shower curtain and rings
Bathmat
Small trash can
Paper products, such as toilet paper and tissue
Hand soap
Personal care
Toiletries, such as soap, shampoo, lotion, deodorant, and cologne or perfume
Hair care, such as hair dryer, brush, comb, pick, or hair accessories
Dental care items, such as toothbrush, toothpaste, or denture care
Shaving supplies
Incontinence supplies, such as briefs, wipes, cream, and bed pads
Over-the-counter medications and vitamins
Clothing
Socks, underwear, and bras
Comfortable shoes
Slippers
Robe and pajamas
Housecoat
Enough comfortable and casual clothes for about a week in cold and warm weather, such as short-sleeve and long-sleeve shirts, shirts, pants, sweaters, or sweats
A couple of dressy outfits, such as dress pants, skirts, or dresses, for special occasions, but in general, most residents like to keep it comfortable
Items for winter, such as a hat, coat, and gloves
Sentimental items
You shouldn't include lots of valuable or especially important family items in what you bring to assisted living. However, some sentimental items do help make your loved one feel settled in faster. As you pack, gather meaningful items that you know your loved one will want to see in their new home on the first day.
Photos or small artwork
A few decorative items or keepsakes
Books
Hobby supplies, such as knitting
Comfort items, such as a special quilt
Helping your loved one settle into assisted living in Dallas, TX
While our checklist can help you get started packing, it's common to have more questions too. At Walnut Place, we can give you more details about your loved one's specific apartment, needs, and services. Our dedicated team is ready to help make your loved one's move as smooth as possible. Contact us today to find out more about assisted living.