Moving a Parent to Memory Care: How to Have a Positive Transition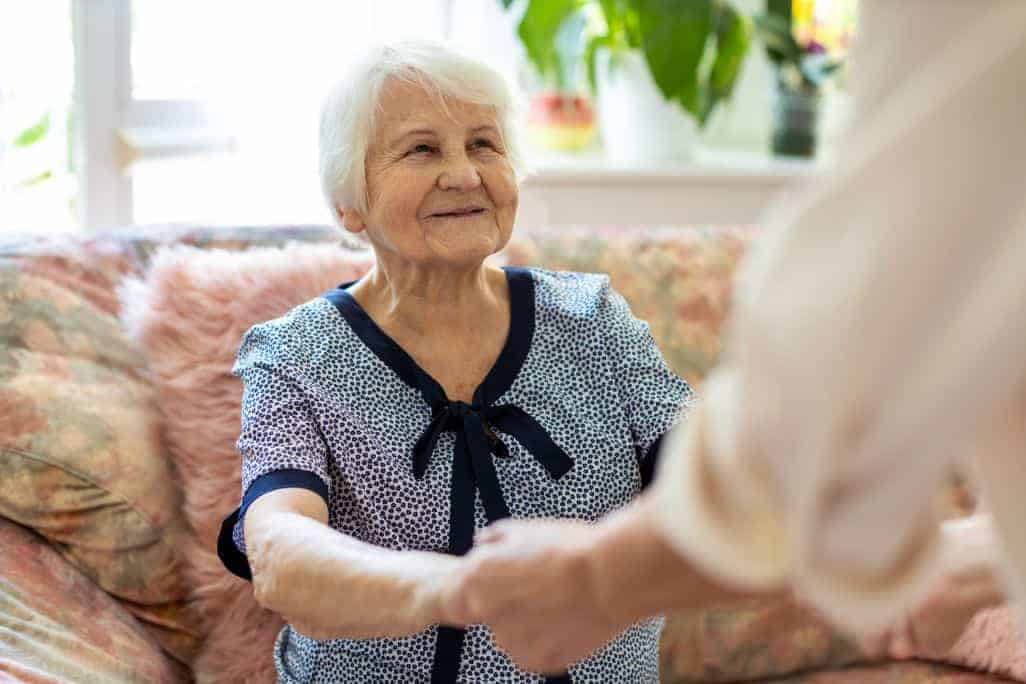 Caring for an aging loved one comes with many ups and downs. And, as your loved one transitions to a new level of care, that brings its own challenges too. While moving a parent to memory care can be stressful at first, you should feel confident in your choice to do what's best for his or her well-being.
Once you've chosen a memory care community, it's time to start planning for the move. By focusing your time on planning and preparation, you can help ease stress for both you and your loved one. Then, you can have a positive transition to this next stage of care.
Tips to Make Moving a Parent to Memory Care Less Stressful
Moving a parent to memory care takes patience with each other and support from others. Most importantly, remember that your parent is an individual with unique emotions. Each person responds differently to change. While you can't control every emotion, you can take some practical steps to make moving a parent to memory care easier.
1. Ease stress by planning ahead
The more your loved one knows about his or her new home, the more comfortable he or she will feel. Make sure you've done your research so you both feel you've found a good fit. Talk through the programs or amenities your loved one plans to use. If you have questions, ask about a phone call or virtual tour with the staff.
By taking on most of the planning and packing, you can lessen stress for your loved one too. As you pack, focus on the items most important to your loved one and where they'll fit in based on the floor plan and space. The Family Caregiver Alliance says it's common for your loved one to feel a sense of loss when choosing what to pack and what to let go. Acknowledge these feelings and follow up with reassuring comments about his or her new place.
2. Use the expertise of healthcare providers
Your loved one's doctor is a great resource when you're moving a parent to memory care. Sometimes advice about the need for memory comes best from a trusted healthcare provider. Does your loved one seem resistant to your opinions? Families often rely on their loved one's doctor to help make them feel like they've had a say in the decision.
The transition to memory care is new to both of you. But your loved one's doctor or other trusted healthcare professionals deal with these types of transitions often. They may have strategies to help get your loved one's buy-in.
3. Expect some ups and downs
It can help to enter this transition with the right frame of mind. Expect some good days mixed with bad days. And know that moving a parent to memory care can take up a lot of your time in the first couple of months. Have a plan for support when things get stressful. This might include taking off work or getting extra help with your household tasks.
As the days pass, you and your loved one will settle into these new care arrangements. Even if you have some stress at first, remind yourself that you've made the best decision for your loved one's health and safety. In the end, that's what is most important.
4. Let your parent have some space
Try to find a balance between supporting your loved one and letting him or her adjust independently. You want to be there during this big transition. But encourage your loved one to slowly become more involved with community activities and making new friends.
There isn't one simple answer to making the transition to memory care easy. The Alzheimer's Association says it's normal to have feelings of doubt or guilt. But, if you take purposeful steps and set the right expectations, it can make things more positive. Remember to take things slow and know that many of the feelings you both have now will pass over the next few months.
We Offer Supportive Memory Care in North Dallas
Our highly trained staff specializes in enriching the lives of our memory care residents. We get to know each resident and family personally so that we can help you have a successful transition to our community. To schedule a virtual tour or learn more, contact Walnut Place today.