Mom Lives in a Great Community, but I Feel Guilty About Senior Living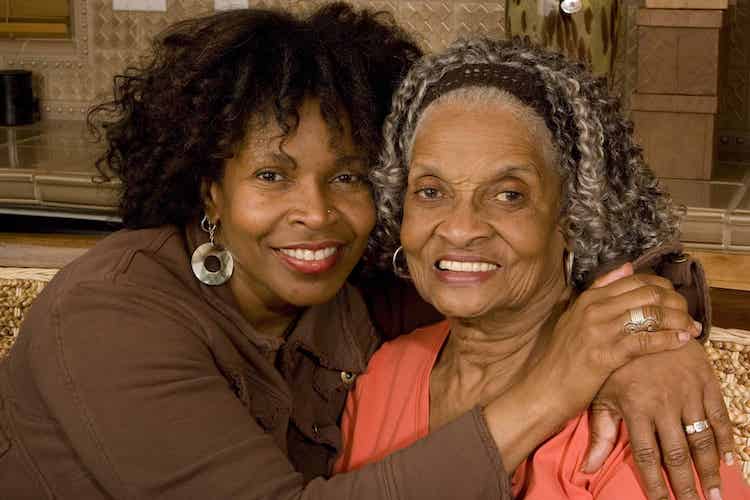 When mom moves to a senior living community, it's often a difficult decision. You want what's best for mom's well-being and safety. At the same time, it's common to feel moments of doubt or feel guilty about senior living. First, know that your feelings are normal. Then, use these tips to refocus and remember the positive side of your choice.
I feel like I deserted mom.
It's common for adult children to worry that a move to a senior community will cause a sense of abandonment. However, this is the opposite of the truth. By moving mom to a community, you're getting her the care and support she needs. It shows that you want to best for her, even if it's difficult at first. Try to focus what she's gaining through the move. And, remember you'll have plenty of opportunities to visit and stay connected with mom.
I am guilty of losing my patience.
Navigating daily life with your aging mom can be frustrating – especially when you're in a big transition or if mom has memory concerns. When you lose your patience or react in a way you regret, remember that you're only human. Many adult children try to balance too much. So, take it as a sign that you may need a break. Senior living communities provide mom the support she needs and give you time to take care of yourself.
I feel like I failed her.
Feelings of failure often bubble up when you have to make a change of plans or when you compare your situation to others. Maybe you feel like you didn't succeed as a caregiver. Or maybe, at some point, you told mom you would keep her at home. Trust that you made the best decision you could in your situation. If moving mom to a senior living community provides her the care that fits her needs, then you're still fulfilling your promise to take the best care of her.
I'm afraid mom won't get enough of my time.
It's easy to feel guilty about not being as available, especially if you've been living in the same house or nearby. However, it's likely your mom will enjoy the opportunity to get to know others. Senior living communities offer numerous chances for social engagement and staying active. Plus, it's good for you to have time away. According to the Family Caregiver Alliance, having connections outside of taking care of an aging parent helps you maintain perspective and benefits your health.
As you and mom adjust to her new community, it's likely that any feelings of guilt will slowly go away. At Walnut Place, we're here to guide you both through the transition to senior living. Learn more about our independent living, assisted living and memory care and how we can make it as stress-free – and guilt-free – as possible.
Call 214-361-8923 and let us help you navigate this journey.