Helping Your Parents Sell Their Home? Don't Make These 10 Common Staging Mistakes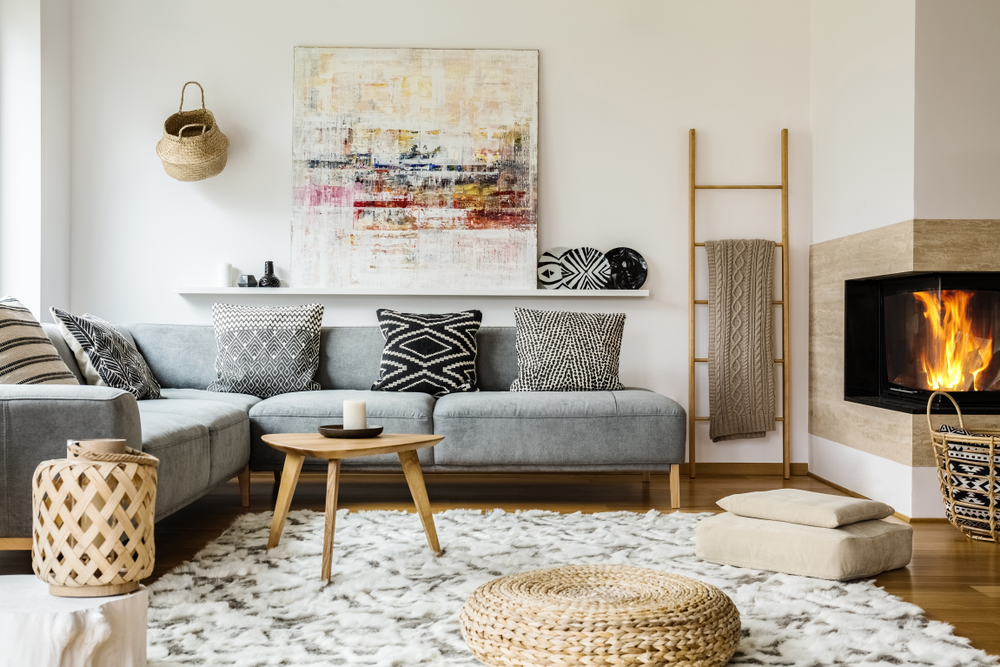 As your parents get older, you want to make sure they're in a place where they can be happy, healthy, and safe for years to come. Helping your parents sell their home and move into a senior living community is a significant milestone in life. The timing is also critical — and spring is usually the best time of year to sell. The value of your parents' house may be their largest financial asset, which is why it's so important to help maximize their return on investment.
It pays to invest some time and energy into sprucing up a home to sell. Setting the stage to impress potential buyers can help you sell your parents' home on a quicker timeline and for a higher price. Paying attention to the details, such as having clear countertops, orderly closets and spotless bathrooms, is important. With a strategic plan for home staging, you can help your parents sell their home successfully.
Staging Your Parents' Home to Sell
A properly staged home brings out the property's best assets and takes the focus off flaws that can detract from a great first impression. Staging a house is different from decorating because it's not about reflecting personal style. Rather, the art of staging is about making the home appeal to the widest variety of potential buyers.
A real estate agent can offer tips to successfully stage your parents' home. For a more hands-off experience, you might choose to hire a staging professional. They'll bring in the right furnishings to make it easier for buyers to visualize a property as their future home.
Although expert advice can give you an edge, your insights can be just as valuable. Many sellers choose to handle the details of staging their home on their own. With some logistical planning and a little creativity, you can successfully stage your parents' home to make it more appealing to sellers.
10 Common Staging Mistakes to Avoid
When the time comes to sell your parents' home, steering clear of staging mistakes could help it sell faster and for a higher price. Here are 10 staging mistakes to watch out for:
1. Wall-to-wall family photos. A home filled with family photos on the walls and displayed on shelves and bookcases can be distracting for buyers. It's best to remove most of these personal family photos and replace them with universal artwork and design elements.
2. Minor repairs are overlooked. There's no need for full renovations when staging your home. But carpet cleaning and a fresh coat of neutral paint throughout your home does wonders. Be sure to replace burned out lightbulbs and fix leaky faucets or make other minor repairs.
3. Old paint and worn carpet. Decorating a home won't hide wall dings, chipped paint and worn carpet. A fresh coat of neutral paint throughout the home does wonders. Replace worn carpet and ensure all carpets and rugs are clean and odor-free.
4. Rooms overcrowded with furniture. Rooms look and feel smaller when they're full of large pieces of furniture. Consider removing old and oversized furniture and replacing them with a few stylish and functional pieces of furniture.
5. Less-than-appealing landscaping. Buyers will form an opinion of your parents' home based on how it looks from the street, so it pays to spruce up the landscaping and make sure the lawn looks great. Adding a few potted plants and a welcome mat at the door can make the entry more inviting.
6. Heavy window coverings. Heavy curtains can be unappealing to some buyers, especially if they look dated or dusty. Consider removing heavy drapes or go lighter with ready-made curtains that simply frame the window. Be sure to leave them open to let in as much light as possible.
7. Poor lighting throughout the home. Check the lighting in every room to make sure the wattage is appropriate and allows for a well-lit cohesive appearance during daytime and evening hours.
8. A deep clean is necessary. While some buyers will have no problem looking past water stains or streaky windows, others may think twice because it looks like a lot of work to clean. Consider hiring a cleaning crew to professionally clean everything from the floorboards to the cabinets, bathrooms, carpets, windows, etc.
9. Lingering odors need to be neutralized. Odors of any kind can turn buyers away, especially lingering pet odors. Have carpets, rugs, and upholstered furniture cleaned to remove pet stains and odors.
10. Overly full closets. Potential buyers look everywhere, so make sure storage areas appear neat, organized and spacious. Consider removing excess items from cupboards, and storing those items neatly in boxes in an attic or storage unit.
Supporting Your Family Every Step of the Way
Walnut Place wants to make your parents' move to our community as easy as possible — and make sure they settle comfortably into their new home here. From day one, your parents will experience the warmth of a welcoming community and make meaningful connections with others every day. We think you and your parents will also love our selection of assisted living floor plans with all the comforts of home. Contact us to schedule a tour today. We hope to welcome your family to the neighborhood very soon!
You Are Invited to Experience Our Community!