5 Common Fears About Moving Your Parent to Senior Living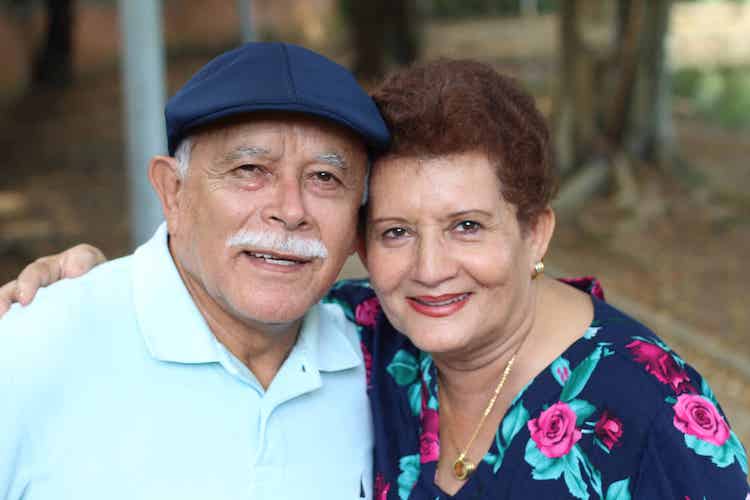 As you make any major life change, it's common to have fears or concerns. While moving to a senior living community is a big deal for your parent, it also comes with many emotions for you. Here, we'll take a look at five common fears and help you refocus on the positives.
He/She will be less active.
One of the biggest fears aging adults have about independent living or assisted living is losing independence. At first, you may worry that dad or mom will have to change his/her routine to fit into a new home. Or, you may be concerned he/she will miss activities that he/she once enjoyed. However, you'll find most senior living communities actually provide more chances to stay active and be independent.
With numerous daily activities, your parent can do what he/she loves and connect with others. If he/she still drives, he'll/she'll be able to continue to do so. If not, the new community will provide transportation to keep your parent(s) independent.
Dad/Mom won't have enough money.
If you're concerned about finances, it's important to research all of your options for senior living. In the end, you'll find many choices with varying costs. You also may find that the cost of a community isn't that different than the cost of staying at home.
He/She won't get the right care.
You'll be better prepared to make sure your parent gets the right care if you understand the different options. Talk with your loved one's physician for guidance on his/her health and the support needed. From there, start to look at communities that meet those needs.
If you're unsure what each level of care provides, you may find this guide from the AARP helpful. As you look at communities, bring a consistent list of questions with you. Then, you'll be able to easily compare how they handle medications, safety, activity, and nutrition.
Dad/Mom or sad will miss his/her old place.
If you're worried about the transition to senior living, talk with your parent's community for guidance. They may have suggestions that have helped other residents. While the initial change may be an adjustment, most seniors will find new friends and activities that they enjoy.
Even more, dad or mom is more likely to feel safer in his/her new home and is less likely to experience feelings of loneliness. Senior living takes away the potential isolation that often occurs when staying in the family home.
I'll feel guilty about the move.
If your parent is hesitant about moving, guilt is a common feeling. However, it's important to not let guilt get in the way of what's best. If you're getting mom or dad the care he/she needs, then you're showing your parent how much you love him/her – even if it's hard. And, remember, you have many options for senior living.
Need help with the transition to a senior living community? Learn more about our community and how we support you through each step.
Call (214)361-8923 and learn how Walnut Place can meet your parent's needs.