9 Tips for Choosing a Skilled Nursing Facility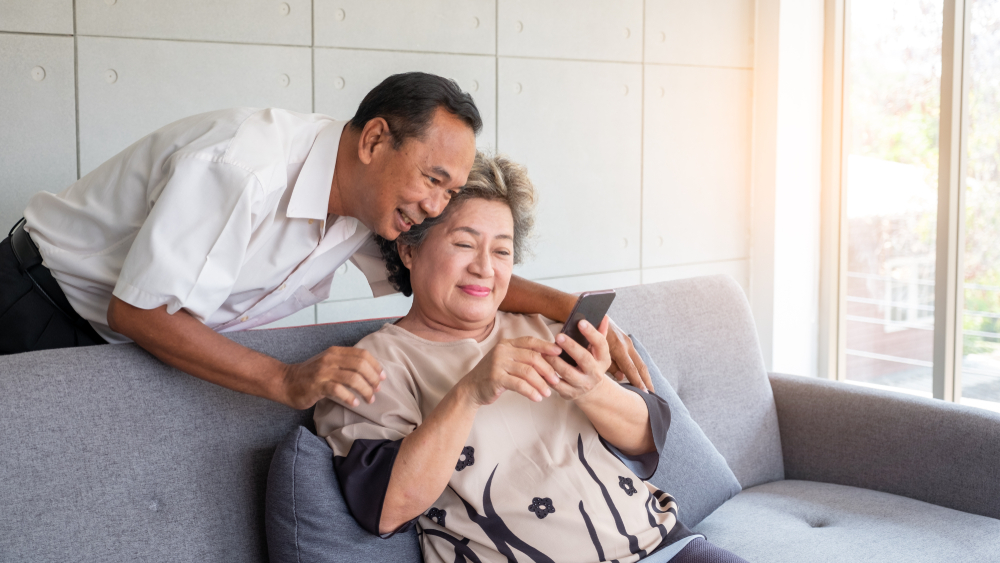 If you or a loved one needs the high level of care offered in skilled nursing, you'll appreciate the peace of mind that comes with knowing you've chosen the best possible option near you. Depending on where you live, you may have a choice between a skilled nursing facility (sometimes referred to as a "nursing home") and a skilled nursing neighborhood (or facility) within a senior living community that offers various levels of living and care. So how do you make the right choice? There are a variety of factors to consider. If you're choosing a skilled nursing center, here are some tips to help you narrow your selection.
#1: Know the Basics
As you search for the right skilled nursing facility, it can help to know the features that typically come standard with senior care centers. Essentially, skilled nursing provides specialized care by licensed nurses and medical staff 24/7 to people with medical needs caused by chronic illness, injury, or ongoing health conditions. Residents of a skilled nursing community receive the full-time care they need and assistance with regular daily tasks, such as dressing and bathing.
#2: Look for the Right Specialized Care
While most senior care options offer the same basic care, each tends to have specialties — medical conditions with which they have a high level of experience and expertise, such as wound care or lymphedema therapy. Choosing a facility that excels at treating your condition can give you the confidence of feeling that you're in the right hands.
#3: Check for Additional Care Services
Learn more about staff and the care services that are available. In addition to trained aides and licensed nurses, find out if there are rehabilitation therapists or a social worker. Is there a dietitian who helps with healthy menu planning? Does the facility expand its expertise by partnering with physicians with a variety of specialties?
#4: Pay Attention to Location
Location matters. It may be a cliché, but when it comes to choosing the right skilled nursing facility, selecting one that is conveniently located will make it easier for friends and family to visit, which can boost morale and lead to better outcomes.
#5: Consider Amenities and Services
Of course you want expert care, but also look for the extras that will make a stay in a skilled nursing center more comfortable, like regular housekeeping, meal delivery and pharmacy services. Staving off boredom is important, too. Are there activities and programs that encourage active engagement and purpose?
#6: Research the Ratings
Certified skilled nursing facilities are rated by the Centers for Medicare & Medicaid Services (CMS) on a 1-Star to 5-Star scale. You can search their database by location to find the highest-rated facilities near you. Ratings are based on staffing ratios and turnover, as well as  results of health inspections and performance on quality measures.
#7: Survey the People You Know
Humans are notoriously bad listeners, with listening comprehension diminishing as we get older. But prick up your ears and start asking friends, family and your medical team for recommendations regarding skilled nursing facilities. Their experiences can help guide your choice.
#8: Compare Costs
As you're searching for the right skilled nursing senior living option, the question of cost may be looming. Look for Medicare/Medicaid certifications, which will mean that Medicare or Medicaid may cover some of your costs if you meet eligibility requirements. Also ask facilities which insurance coverage they accept and talk to your provider about coverage. Read fee sheets and contracts thoroughly to find out what services and amenities are covered in the daily/monthly rate and what might cost extra.
#9: Visit Your Top Choices
Touring a skilled nursing facility is one of the best ways to make a final decision. You'll meet the staff: Are they friendly and knowledgeable? Do they have a good rapport with residents? You'll get a feel for the environment: Is it clean? Could you feel comfortable here?
Don't be afraid to ask questions on your tour. The best skilled nursing communities will want to make sure your questions are answered. Consider scheduling a second tour of your top choices  — you'll get new insights if you choose a different day of the week, when staff and planned events are different.
Compassionate Care at Walnut Place
If you're looking for skilled nursing in Dallas, TX, you'll appreciate what you find at Walnut Place. Our skilled nursing facility has an interdisciplinary team that includes licensed nurses, certified dementia professionals, a social worker, dietitian, and physician partners who deliver top-quality care with warmth and kindness. Contact us to schedule a tour. We'd love to show you everything we have  to offer you or your loved one.