Assisted Living Helps Senior Caregivers Relieve 5 Common Stressors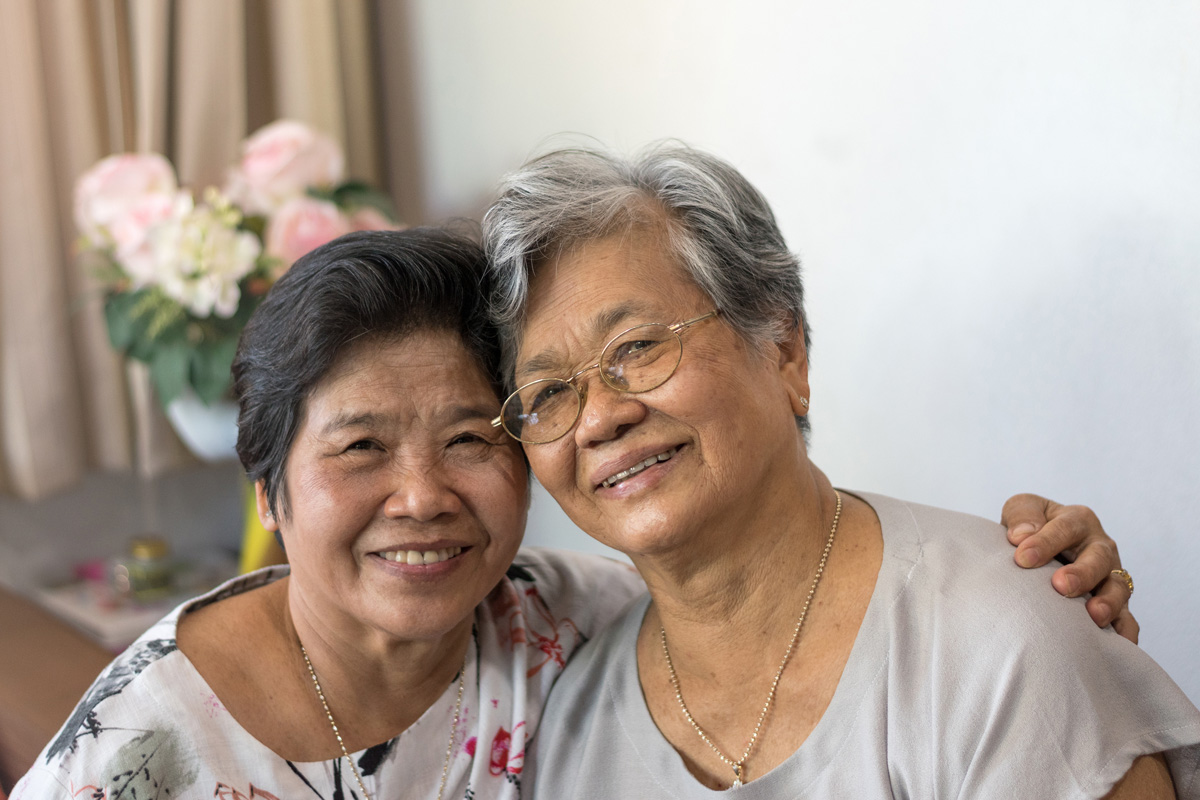 In addition to the many benefits for seniors, assisted living helps caregivers regain their wellness too. Being a caregiver for your senior loved one can affect your physical, social, mental, financial, and emotional health. When the role of caregiver becomes too much, assisted living can offer caregiver support.
Some seniors may be ready to make the long-term change to assisted living. Other families may get the respite they need from a short-term stay. In either case, assisted living can help relieve many of the common stressors that caregivers face.
1. Relief Emotionally
Most caregivers find fulfillment in helping care for a loved one. But a range of emotions is normal too. You may also feel anger, sadness, or worry. Even so, if these negative emotions start to take over, it's time to consider better caregiver support for you and your loved one.
Assisted living helps senior caregivers still find satisfaction. They know their loved ones are getting the right care. However, it takes away many of the emotional burdens of day-to-day caregiving. As a result, you may find assisted living helps you refocus on the positives in your relationship.
2. Relief Mentally
Ongoing stress has a link to mental health. If you're feeling constant worry or stress, it's likely having an impact on your mental health. And that can affect both you and your senior loved one in a negative way.
Even more, many caregivers struggle with the mental load of caregiving. You likely have a long mental to-do list. Assisted living helps you let go of this. Trained caregivers ensure your loved one gets help with everything from medications to meals.
3. Relief Physically
While many people focus on the mental and emotional effects of caregiving, stress can show up in physical ways too. In fact, the Family Caregiver Alliance reports that those caregivers spending the most hours on their role are more likely to have poor health.
In addition to allowing more time to focus on your physical health, assisted living helps senior caregivers with physical safety. You may have trouble lifting your loved one when helping with daily tasks. This can lead to an injury for one or both of you. Assisted living offers measures to keep your loved one safe.
4. Relief Financially
Financial concerns are a common stressor for caregivers too. The CDC says 25% of caregivers said their role caused financial stress. You may have missed work or quit a job because of your loved one's need for full-time care. Or you may be struggling to manage your loved one's finances.
Assisted living helps support senior caregivers by simplifying finances. Specifically, you'll know upfront how much care for your loved one will cost. This set fee can provide relief from worrying about multiple bills.
5. Relief Socially
As many as 20% of caregivers report feeling lonely, the AARP reports. It's common for caregiving to prevent you from enjoying outside activities. It can also be isolating when you feel like you're the only one caring for your loved one's needs.
With assisted living, both you and your loved one have chances to improve your social well-being. Your loved one has many activities to keep them connected. Likewise, you have more time to take up an old hobby or reconnect with friends.
Assisted Living Supports Your Loved One and You
At Walnut Place, we love helping seniors get the right care and providing caregiver support. We offer both long-term assisted living apartments as well as fully furnished apartments for short-term stays.
If you need a short break from caregiving this summer, our Respite Care program is perfect for you. Contact us today to learn more and schedule summer care.