Activities of Daily Living and How They Apply to Senior Living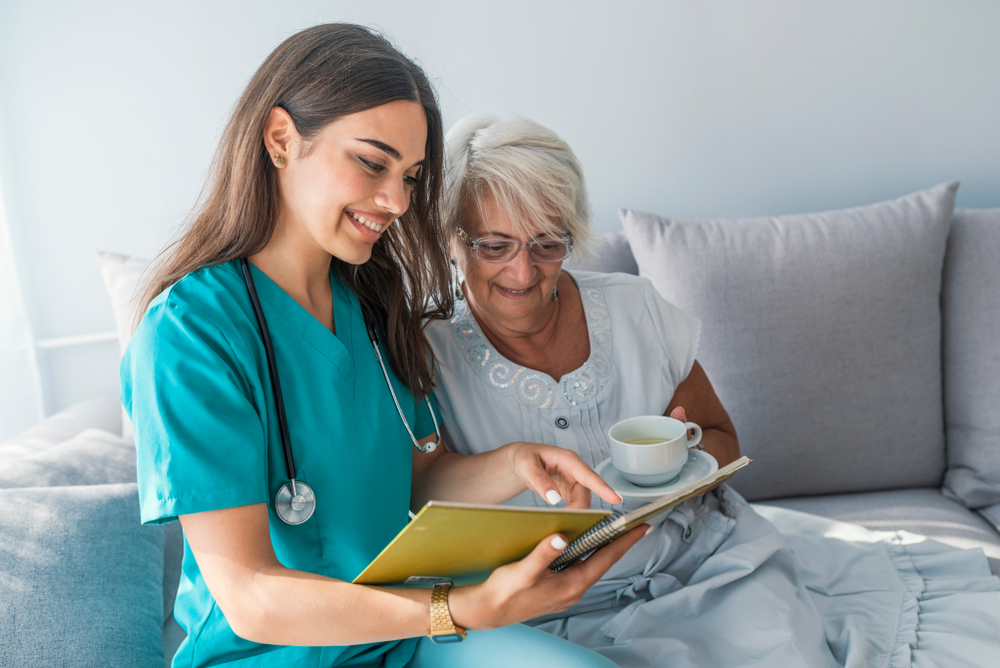 It's not common to routinely think about the activities of daily living (ADLs). However, for seniors, the activities associated with daily living can sometimes require a little more attention. To maintain independence, whether living alone or in a senior living community, seniors must be able to perform these essential tasks without assistance.
While this list can vary, the most common ADLs for seniors are typically broken down into five basic categories:
Personal hygiene – Bathing, showering, oral care, nail care, personal grooming
Dressing – Being able to make weather-appropriate clothing choices and physically dress or undress without assistance.
Eating – Purchasing food, meal preparation, feeding yourself
Maintaining continence – Using a restroom without additional support
Mobility – Getting in and out of bed, moving around independently, standing from a sitting position
An older adult's level of independence can be measured by their ability to perform these five ADLs on their own.
Instrumental Activities of Daily Living For Seniors
While ADLs for seniors are a good measure of independence, there are also instrumental activities of daily living (IADLs) that aren't essential for basic functioning but can help a person maintain independence. Physicians often assess how well someone can manage IADLs since they're more complex than baseline ADLs.
Some examples of IADLs for seniors include:
Housekeeping, laundry and other home care chores
Money management
Moving/changing residences
Shopping for necessities
Medication management
Using the telephone or computer
How ADL/IADL Assessments Are Used in Senior Care Communities
How are ADLs and IADLs beneficial? Assessments of these activities of daily living are used to help caregivers and family physicians decide if a senior can safely live on their own. Since the goal is always to provide seniors with the highest quality of life, it's important to notice the first signs of deterioration or improvement through ADL assessments.
Since many senior living communities provide several living options, including independent living, assisted living and memory care, each individual's needs must be assessed.
The most common types of assessments used include:
Katz Index of Independence in Activities of Daily Living – This assessment is designed to award points for each ADL a person can complete independently. The total number of points scored on this assessment can help determine how independent an older adult is and what level of care they may need.
Barthel ADL Index – This assessment includes all the basic activities of daily living, and includes grooming and climbing stairs. It's often used in acute-care settings to help determine any subtle changes in a person's health or wellness.
Functional Independence Measure – This comprehensive assessment combines ADLs, IADLS and other social domains. The higher the score, the more independent a person is at completing everyday tasks.
Senior living communities, like Walnut Place, work with physicians and family caregivers to help assess a loved one's needs and make the best possible recommendations for a proper level of care. Independent living is reserved for individuals who need little to no assistance. Assisted living is for individuals who need support with activities of daily living, and memory care is uniquely targeted to those who need specialized memory care support.
Learn More About Residential and Care Options at Walnut Place
Walnut Place offers a compassionate environment full of people who truly support and care for one another. We provide an atmosphere for fellowship, where connections are valued and sustained by the residents and our caring staff.
Our North Dallas senior living services and healthcare options include independent living, assisted living, memory care, skilled nursing and rehabilitative care. Our continuum of care ensures your needs are met, now and in the future.
We invite you to learn more about our senior living community and schedule a tour to find out what sets us apart from other communities. Contact us today.