Understanding Alzheimer's Disease and Its Effects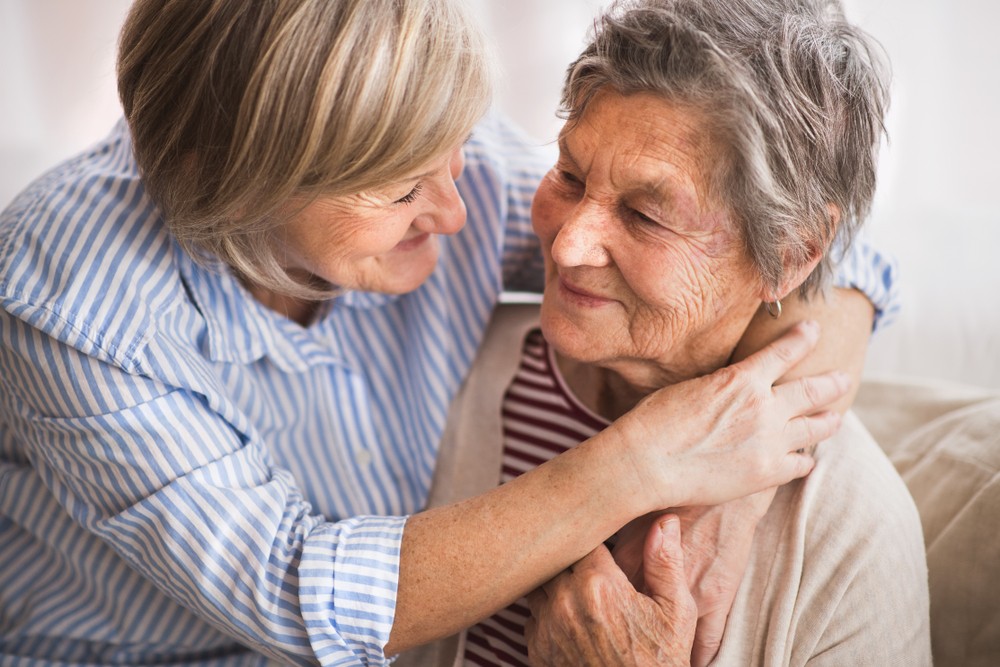 Alzheimer's disease is the most common form of dementia, affecting an estimated 5.8 million Americans ages 65 and older. If someone you care about has just received an Alzheimer's diagnosis, you both may be reeling as you struggle to come to terms with the news. Getting answers to common questions about Alzheimer's can help you find a foothold as you navigate your loved one's care needs.
What to Expect
Alzheimer's disease is a progressive brain disorder that affects a person's memory and ability to think clearly, learn, make judgments, communicate effectively, and perform daily activities. Parts of the brain first affected are those that control memory and thinking skills, but as the disease progresses, different regions of the brain lose cells. Eventually a person with Alzheimer's may need complete care. Symptoms of Alzheimer's – and of many other types of dementia – include:
Problems with language. Reading, writing, expressing thoughts and following conversations may become challenging as dementia progresses.
Increasing forgetfulness. People with memory loss may forget recent conversations and newly learned information. They may repeat themselves or put items in unusual places, like the keys in the bathroom or the remote control in the refrigerator.
Confusion. Dementia can blur a person's sense of time and place, leading to disorientation, a tendency to wander or get lost in once-familiar settings.
Personality changes. Confusion and deteriorating language skills can lead to anger, frustration, withdrawal, agitation and suspicion.
Caregiving Strategies
Medications and caregiving are the primary treatments available for Alzheimer's disease and other types of dementia. Medications prescribed work to lessen symptoms for a period of time. Doctors may prescribe medication to alleviate sleeplessness, wandering, anxiety, agitation and depression.
As dementia progresses, your loved one's caregiving needs will increase. Although there are many compassionate approaches to caregiving, here are some tips for navigating your loved one's changing needs:
Encourage communication. Set the stage for effective communication by limiting distractions, focusing on one topic at a time and giving your loved one time to respond. With supportive communication techniques, people with memory loss can more effectively express their needs and have meaningful conversations.
Honor independence. As your loved one's ability to perform daily tasks diminishes, their self-esteem can suffer. Give them the opportunity to accomplish the tasks they can manage and to continue to make choices where appropriate.
Confront stigma. Unfortunately, negative stereotypes about Alzheimer's persist. Educate yourself about the stigma that surrounds Alzheimer's and help friends and family understand how to maintain a supportive relationship with your loved one.
Take safety precautions. As dementia progresses, a person's judgment, behavior, physical ability, and sense of time and place may be altered, and they may respond to stress or uncertainty with behaviors that put them in danger, such as wandering. Evaluate your home to identify potential hazards so you can keep your loved one safe. The Alzheimer's Association provides a comprehensive list of home safety measures for people living with dementia.
Make time for self-care. If you're caring for someone with Alzheimer's or another form of dementia, it's vital that you take care of yourself. Signs of caregiver stress can include frequent crying, a change in sleeping patterns, decreased energy, and increased irritability and anger. Regular breaks can help you recover and return to your role with renewed energy.
Find a Partner at Walnut Place in Dallas, Texas
If you're looking for support for a loved one with Alzheimer's or another form of dementia, reach out to us at Walnut Place. In our memory care neighborhood, residents are welcomed into a warm, caring environment where they have a private apartment and the 24/7 support they need to be safe, well, and engaged with familiar activities they enjoy. We also offer respite care. Your loved one can stay temporarily in our homelike, supportive memory care neighborhood, while you take much-needed time to rest and recharge. Contact us to find out more about memory care and respite care at Walnut Place.