Making a Plan to Pay for Nursing Home and Long-Term Care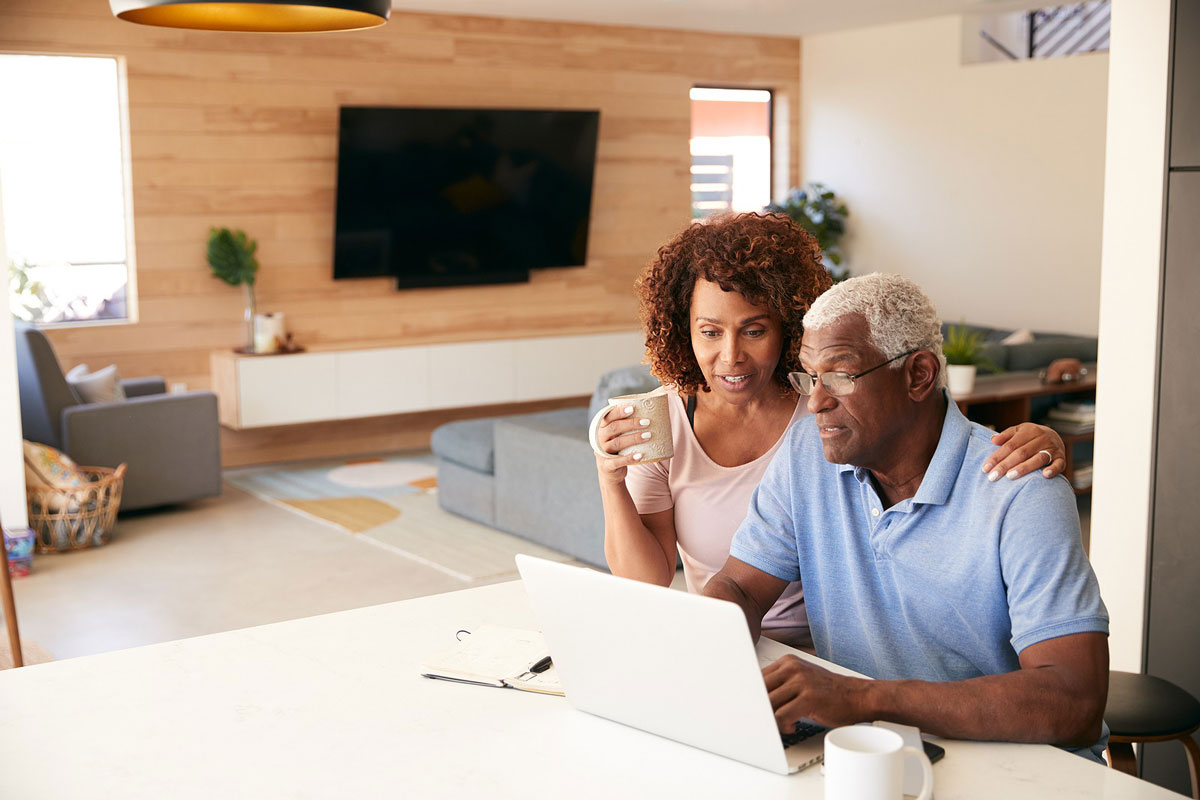 If your senior loved one needs a higher level of care, you may decide long-term care provided by a nursing home is the right fit. A step up from assisted living, this type of care offers your loved one skilled nursing care from licensed health professionals around the clock.
Because of the care provided, 24/7 nursing home care typically costs more than assisted living, home health visits, or non-health options. And many families wonder about the best way to pay for care. In that case, consider these options to help you cover the costs of long-term care services.
Ways to Cover the Cost of Long-Term Care in a Nursing Home
The cost of nursing home care can vary based on the location and types of services. For example, a survey by Genworth showed the average monthly cost for a private room in a nursing home in the United States is $8,821. At Walnut Place, the private pay rate of $200 a day equals a cost of about $6,000 per month.
Depending on your situation, you may have options to help pay for care. Families can use one or multiple methods below to make sure their loved one gets the care they need.
Personal savings and retirement
When long-term care is needed, your loved one may have personal assets that can help pay for care. Review resources like savings accounts, proceeds from stocks or bonds, or retirement accounts.
Using a home's value
As you make the move to nursing home care, it may no longer make sense to keep the family home. Many families also choose to sell their loved ones' homes. If you aren't ready to sell, you might also consider renting it for extra income. Others choose a reverse mortgage. But be sure you understand the terms of this option.
Long-term care insurance
If your loved one previously enrolled in long-term care insurance, it can help cover costs. This option often takes pre-planning. However, make sure you review the policy to fully understand the type of care covered.
Life insurance policies
If your loved one has life insurance, talk to your agent about the policy. Some specific life insurance policies have hybrid options or riders that help pay for long-term care. Whole life insurance policies may also have an option to use the cash value of the policy.
Medicare coverage
Medicare, which is health coverage for those over 65, may only pay for some specific types of care. In general, the National Institute on Aging says Medicare does not cover costs if your loved one needs nursing home care for the long-term. It is typically only an option for some short-term nursing home stays.
Social security disability income
If your loved one is younger than 65 and disabled, he or she may be eligible for social security benefits. He or she must meet the definition of disabled provided by the Social Security Administration.
Veteran's benefits
This option is specifically for those who served in the Armed Forces. Be sure to review veteran's benefits for the purpose of understanding your options. The U.S. Department of Veteran's Affairs can help provide details about what it covers.
If you're still unsure about the best way to pay for nursing home care, many resources exist to help. Connect with a local non-profit that provides guidance for elder care. Or consider talking to a financial planner if your case is complex. Additionally, the National Council on Aging provides a Benefits Checkup to help you find resources near you.
See How Long-Term Care at Walnut Place Provides Value to Our Residents
At Walnut Place, we're committed to providing value to our residents and families. We offer quality care and home-like amenities at a competitive cost for the Dallas area. To learn more about your options, contact us today.