Does Medicaid Cover Long-Term Care and is It the Right Option for Your Loved One?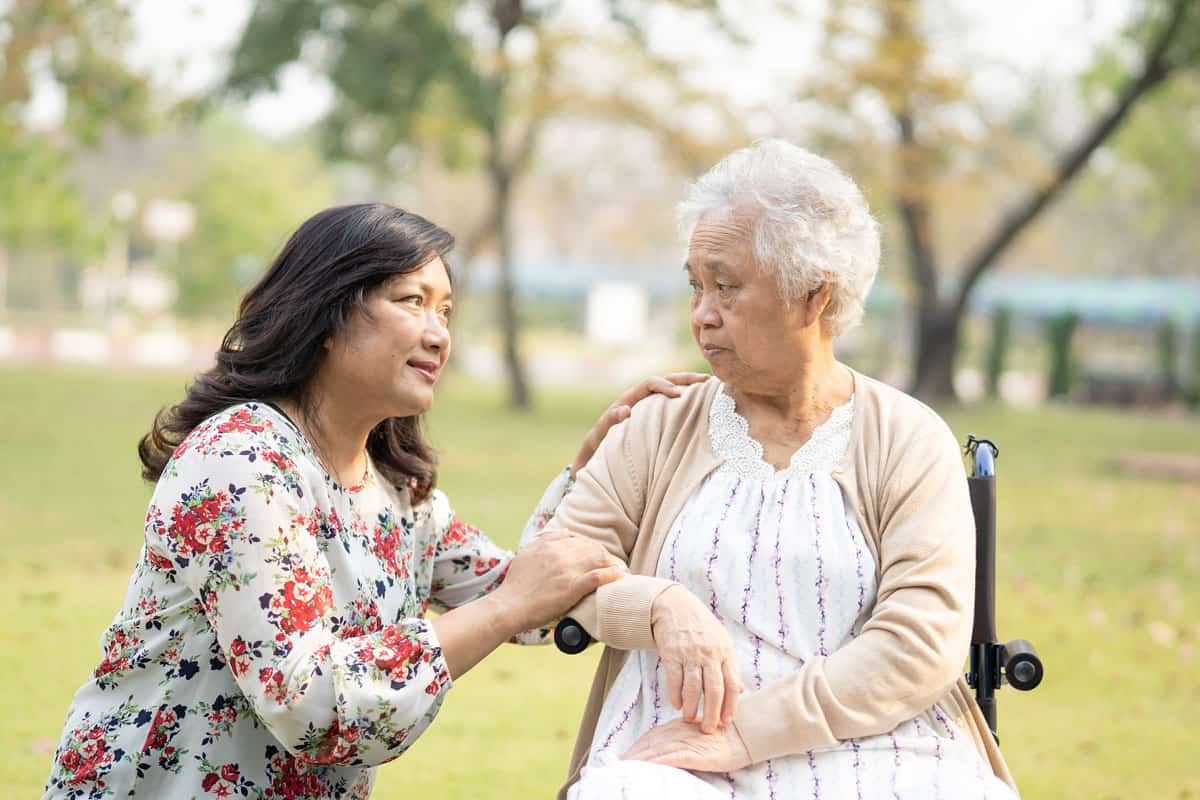 If you're trying to figure out how to pay for long-term care for your loved one, you may worry that he or she doesn't have the personal assets needed to cover the costs. For some seniors, using Medicaid to pay for long-term care is an option.
Medicaid is a government program designed to specifically meet the needs of low-income seniors. However, you have to meet a certain set of criteria for Medicaid long-term care. So it's not for every senior. Find out if Medicaid may be an option in your situation.
Understanding Using Medicaid to Pay For Nursing Home Care
Qualifying for Medicaid services can be complex. If your loved one has limited income or assets, he or she may meet the criteria for Medicaid now. Others may apply for Medicaid benefits later on—after they've used all other sources of payment like personal savings or insurance policies. So, does Medicaid cover long-term care? Here are the basic things you need to know about using Medicaid to pay for long-term care.
Showing a Medical Need For Nursing Home Care
Nursing home care offers help with daily tasks as well as 24/7 skilled nursing care by trained health providers. To qualify for Medicaid, your loved one must have a medical condition that requires this skilled care on a regular basis.
A doctor also must document and order nursing home care services. To specifically show your loved one has a medical necessity, an assessment form is sent to the Texas Medicaid & Healthcare Partnership (TMHP). TMHP then makes a decision about medical eligibility.
If your loved one needs this level of care, Texas Health and Human Services says he or she can apply for services after staying in a Medicaid-certified facility for 30 days.
Income and Asset Limits For Long-Term Care
There are three different groups for Medicaid nursing home care income and asset limits. These include single seniors, married couples who both need care, and married couples where only one senior needs care. As of 2021, the following limits for each situation apply.
For a single person needing care:
$2,382 of income per month
$2,000 of assets
For a married couple both needing care:
$4,764 of income per month
$3,000 of assets
For a married couple with only one spouse needing care:
$2,382 of income per month for the person receiving care
$2,000 of assets for the person receiving care
$130,380 in assets for the spouse who does not need care
Assets That Don't Count For Medicaid
Some personal assets are exempt from the Medicaid long-term care asset limits. For example, the American Council on Aging says some assets that don't count toward the limit include:
Personal belongings and home furnishings
One automobile
A primary residence where the Medicaid recipient's spouse lives
If no spouse, a primary residence with equity of no more than $603,000
Burial trusts
In Texas, it's also important to note that Medicaid can look back up to five years at asset transfers. If your loved one gives away or sells assets below value, there may be a penalty period where he or she is ineligible for coverage.
Strategies to Meet Income or Asset Limits
If your loved one is over the income or asset limits, you may be able to make adjustments to meet the limits. However, this takes careful planning. The Hale Law Firm says to make sure anyone you pay for Medicaid planning is a licensed attorney.
Some families may choose a qualified income trust. This type of trust allows you to legally move income into a trust to help with Medicaid eligibility. Again, this strategy requires you to know all of the rules involved. So make sure you talk with a professional.
Options Other Than Medicaid to Pay For Nursing Home Care
Even if your loved one doesn't currently qualify to use Medicaid to pay for long-term care, you do have other options. And, as finances change, your senior loved one may qualify in the coming years.
Carefully consider all of the resources your family has to help pay for care. In the end, helping your loved one get the care he or she needs is what's most important.
Answers to Your Medicaid Questions From Walnut Place
Medicaid requirements are complicated, but this guide provides important information. Check out our Guide.
Call 214-361-8923 today and ask to speak with our Admissions Director regarding Medicaid availability.